Kliniek voor Traditionele Chinese Geneeskunde
Chinese Herbal Therapy
Chinese Herbal Therapy is performed by highly experienced professors from China. They are always connected to one of the numerous TCM-hospitals in China. In the Chinese Medical Center mostly there is a specialist present for the areas of internal medicine, dermatology, gynaecology and oncology.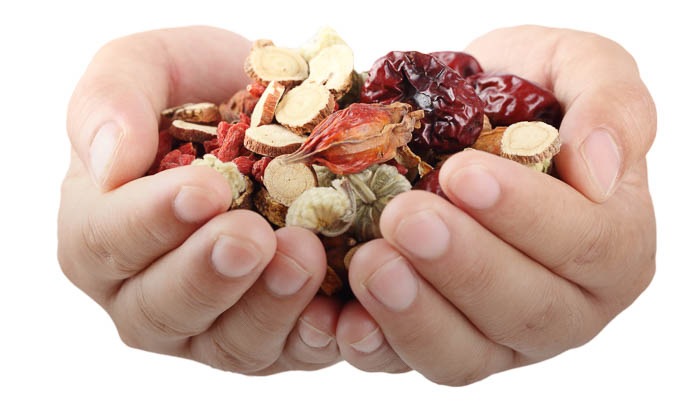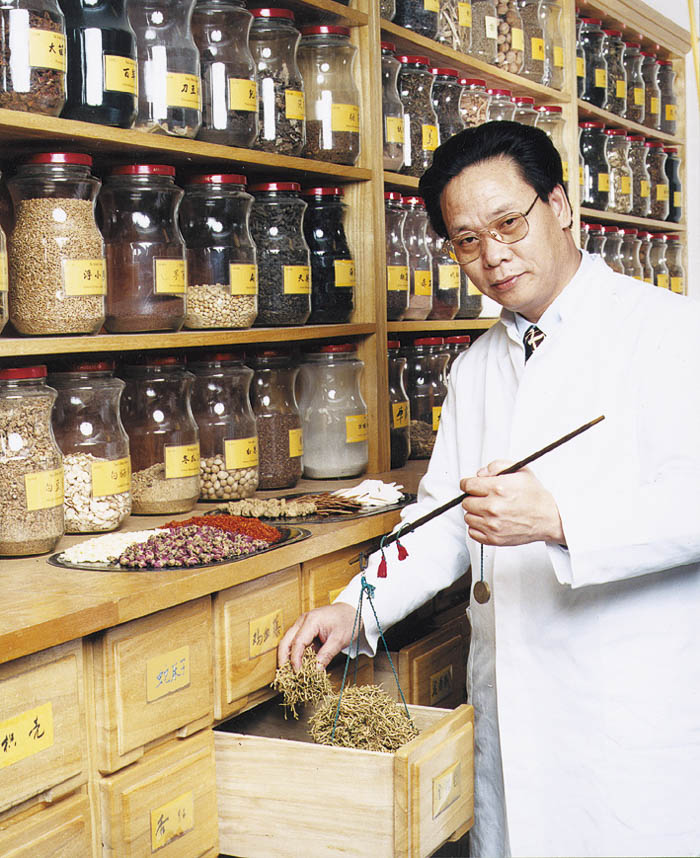 Chinese herbal practitioner
The Chinese herbal practitioner will, based on the diagnosis, compose a formula of Chinese herbs specially selected to your personal health condition. This Chinese herbal formula is prepared for you in our pharmacy and from these raw herbs a decoction should be made. At your first consultation the doctor will explain the preparation of the herbs to you and give a leaflet.
Chinese herbs also exist in the form of tablets or granules. Sometimes the doctor will prescribe herbs in this form, depending on the severity of the disease and preference of the patient. In general mostly raw herbs will be prescribed, since they are more individually aimed.
Welke ziekten zijn een indicatie voor behandeling met Chinese kruiden?
Internal diseases
Respiration:
Cold
emphysema
hyperventilation,
bronchitis,
asthma
hay-fever
allergic rhinitis
Digestion:
Gastritis
peptic ulcer
stomach- and intestinal problems
enteritis
constipation
hepatitis
inflammation of the gallbladder
gallbladder-stones
colitis ulcerosa
Crohn's disease
Heart:
Diseases of the heart and blood vessels
high blood pressure
arythmia
hyperlipemia
Urinary tract:
Acute and chronic nephritis
infection or urinary stones
prostatitis
Endocrine system:
Diabetes
hyperthyreoidism
hypothyreoidism
Nervous system:
Insomnia
neurosis
depression
epilepsy
intercostal neuralgia
stress
phobia
Blood vessels:
Others
Gaud
Rheumatoid arthritis
arthrosis
Gynaecological diseases
Treatment with Chinese herbs is effective in certain functional problems related to a disturbance of the hormonal balance, such as: impotence, infertility, irregular and painful menstruation, endometriosis, menopause, pre-menstrual syndrome, dysfunctional uterine bleeding, infertility in women, threatening or habitual miscarriage and inflammation of the reproductive organs. Since in Chinese herbs hormonal products are not used there are nearly no side effects.
Dermatologic diseases
In case of a skin disease herbals are being used internally as well as externally. This combination is especially effective in the treatment of dermatological diseases like acne, urticaria, vitiligo, chloasma, herpes zoster, alopecia areata, psoriasis, eczema, etc. Namely for resistant and recurrent problems that are related to the immune system, allergic or emotional factors like eczema, neurodermatitis and psoriasis the herbal treatment does not only relieves the problem and improves local injury, but it also consolidates the result by simultaneously improving the general condition of the body.
Tumors
For patients that are undergoing radiation or chemo-therapy in line of a cancer treatment Chinese herbal treatment can help to limit the side-effects to a minimum. The results in treatment of different types of tumors lies in strengthening the immune system of the patient.