TCM Specialists of CMC
Our TCM specialists are First-class Chinese TCM-therapists with many years academic and clinical experience and are responsible for herbal therapy treatments as well as Chinese Tuina (massage) therapy. Their advanced education and techniques result in remarkable results in the treatment of both common and more complicated diseases.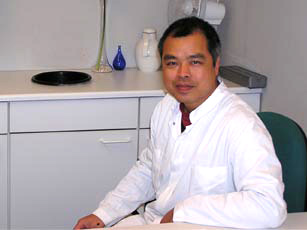 Zhao Pingzheng
Internal medicine Specialist
Pingzheng Zhao (Internal medicine specialist) graduated from Guangxi College of Traditional Chinese Medicine in 1988.
Since then he has been working as a TCM therapist in a hospital in Yangsuo for more than 10 years. He is specialized in the treatment of the following diseases: pulmonary emphysema, chronic gastritis, gastroduodenal ulcer, hypertension, insomnia, and palpitation,etc.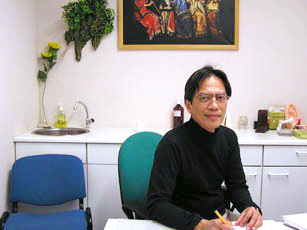 M.A.S. Satjadibrata
Graduated in 1975 as a medical doctor and in 1980 he graduated as well as a surgeon in Surabaya, Indonesia.
He received his license to practice Medicines in the Netherlands in 1994. He followed an education for doctor-acupuncturist at the Nederlandse Artsen Acupunctuur Vereniging (NAAV) and he is member of Zhong. He considers acupuncture an effective form of the Traditional Chinese Medicine that can support and supplement the regular medicine. He is also a supervising doctor for acupuncture students.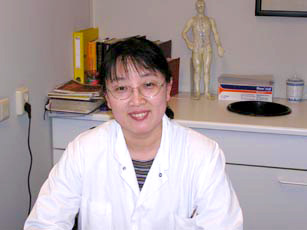 Liping Zhao
Dermatology Specialist
Liping Zhao (Dermatology Specialist), Vice-Director of the dermatology department of the affiliated Dongzhimen Hospital of Beijing University of Traditional Chinese Medicine Associate Professor/ Advisor of Master students.
Liping Zhao, graduated from Beijing University of TCM in 1982. She is an associate professor and advisor of master students of Chinese medicine at the Dongzhimen Hospital which is affiliated with the Beijing University of TCM.
For the past 20 years she has been practising, teaching and doing research in the field of Chinese herbs and acupuncture with an emphasis on dermatology and she has accumulated a vast knowledge and expertise in the treatment of eczema, psoriasis, neuro-dermatitis, urticaria, pruritis, alopecia, tinea manuum, leukodermia etc.
Zhao has unique viewpoints on the study and combined TCM treatment of people with an allergic physical constitution Apart from that, she posesses rich experience in the treatment of gynaecological diseases, e.g. irregular menstruation; and of digestive disorders in children